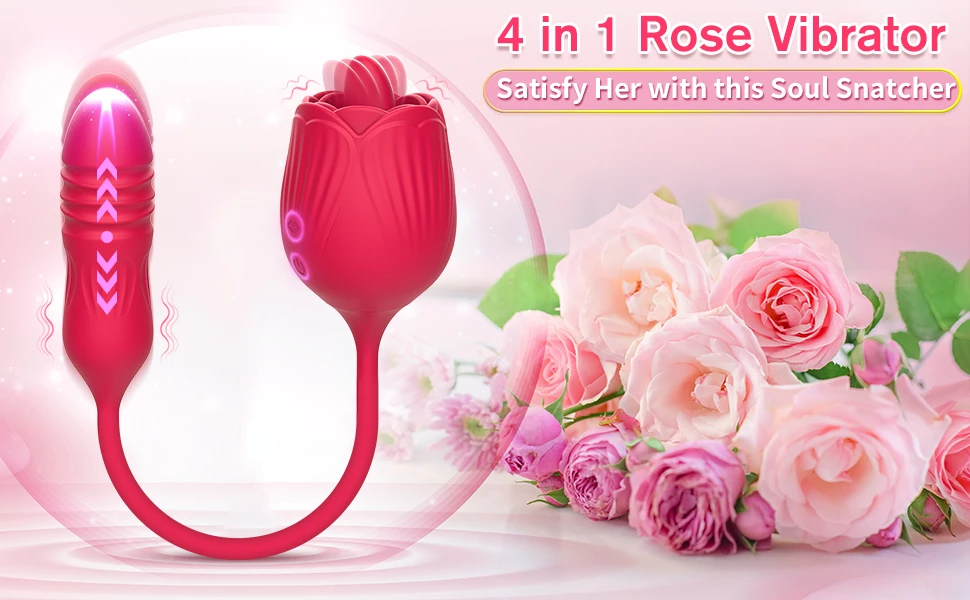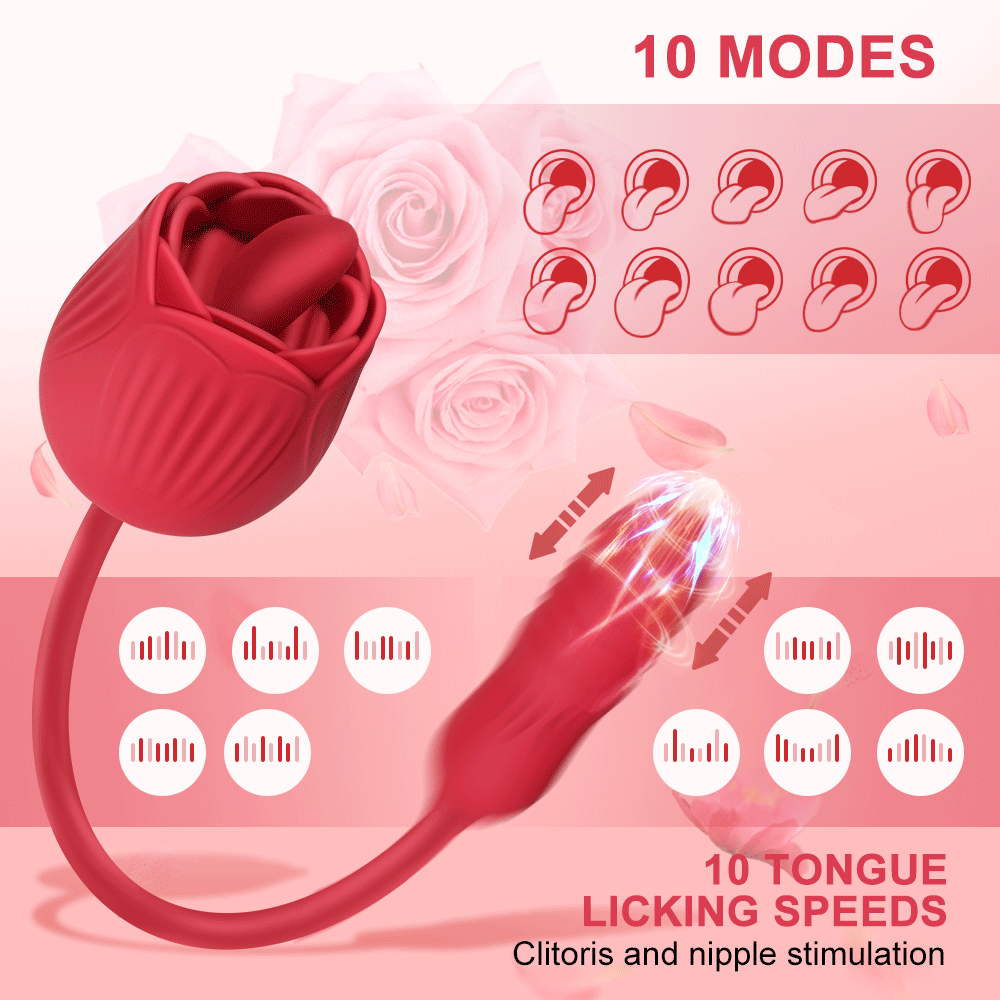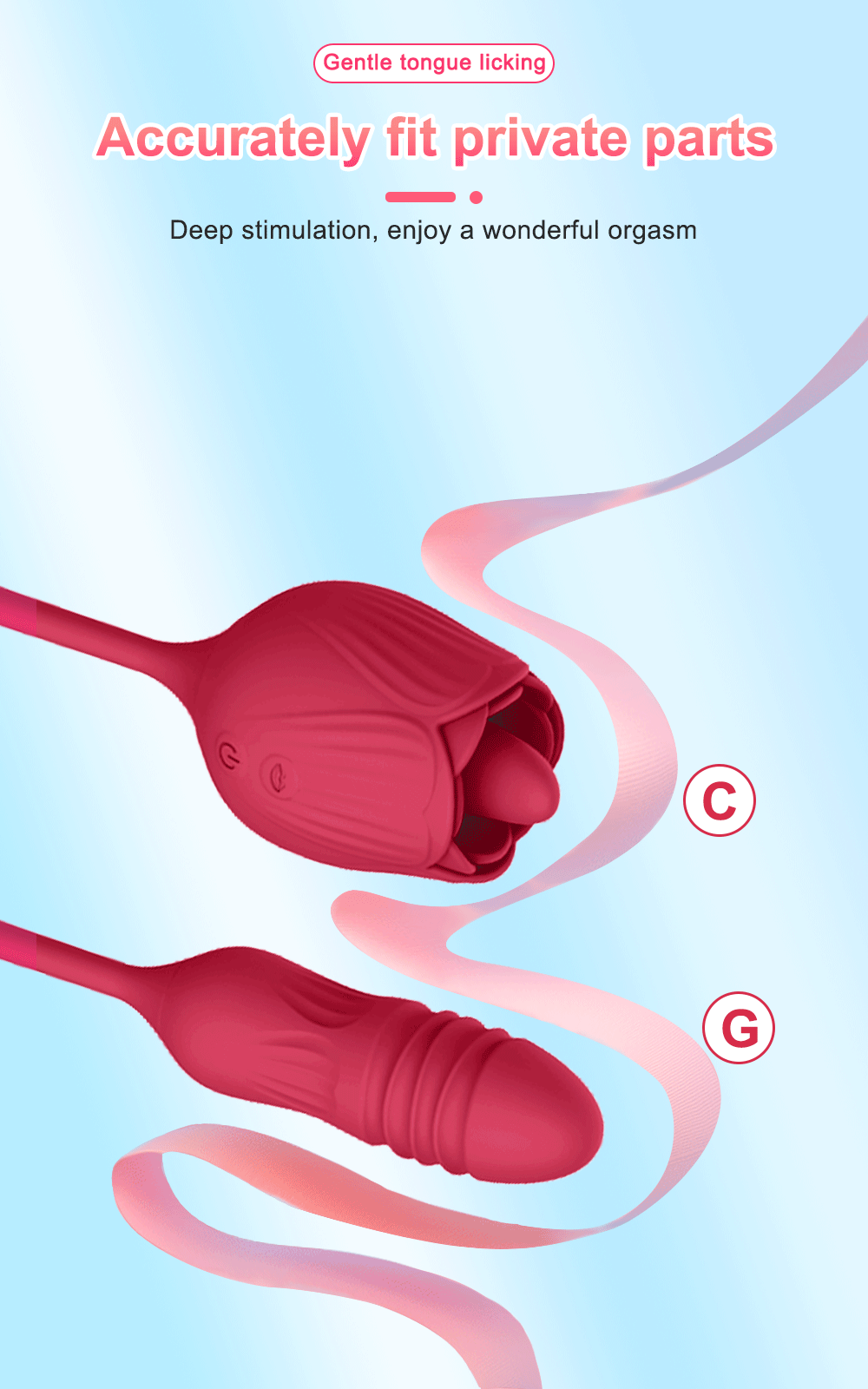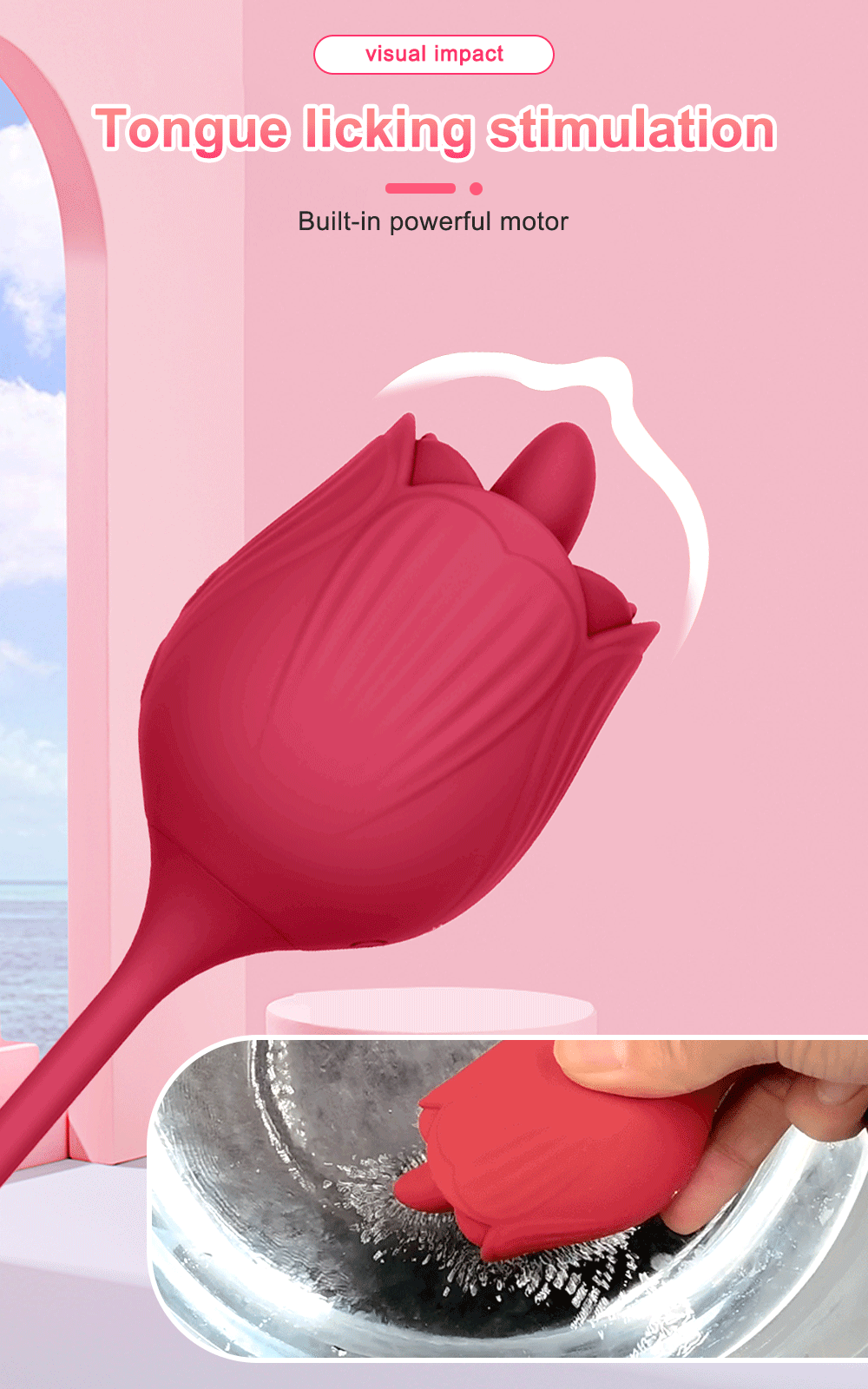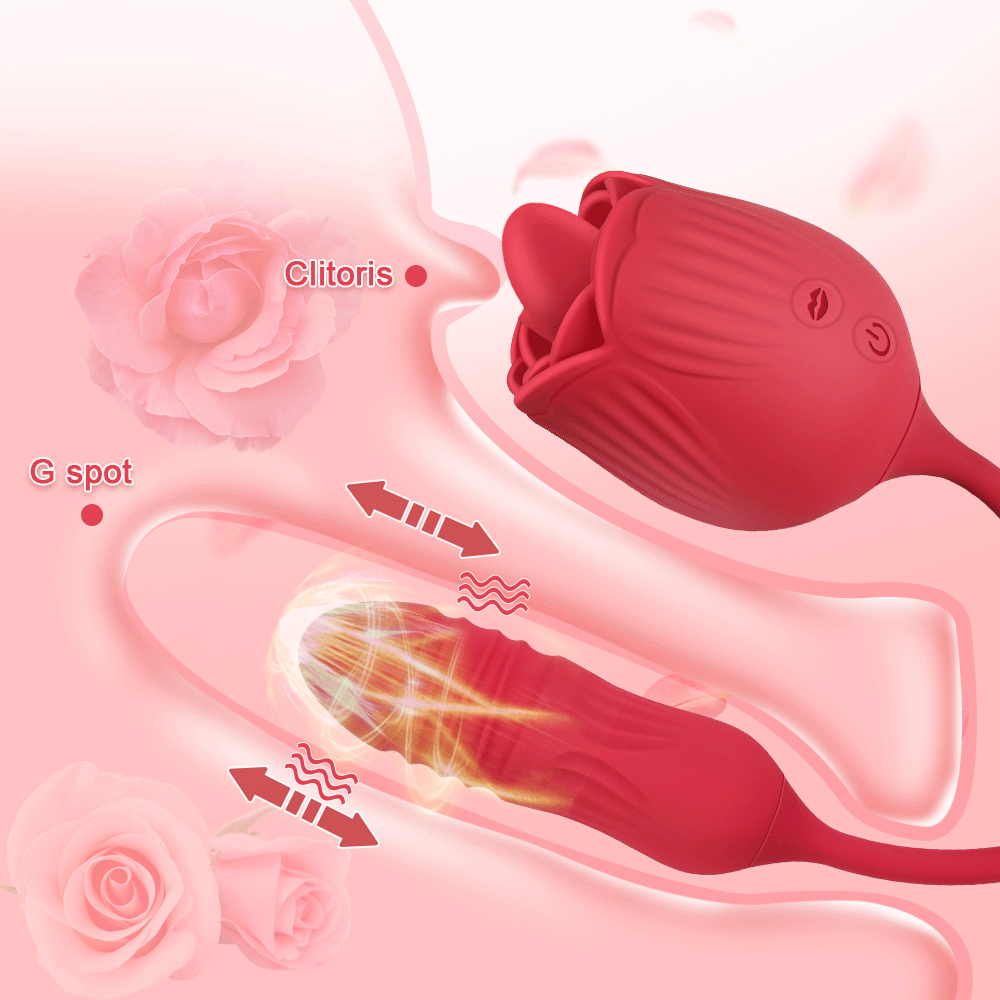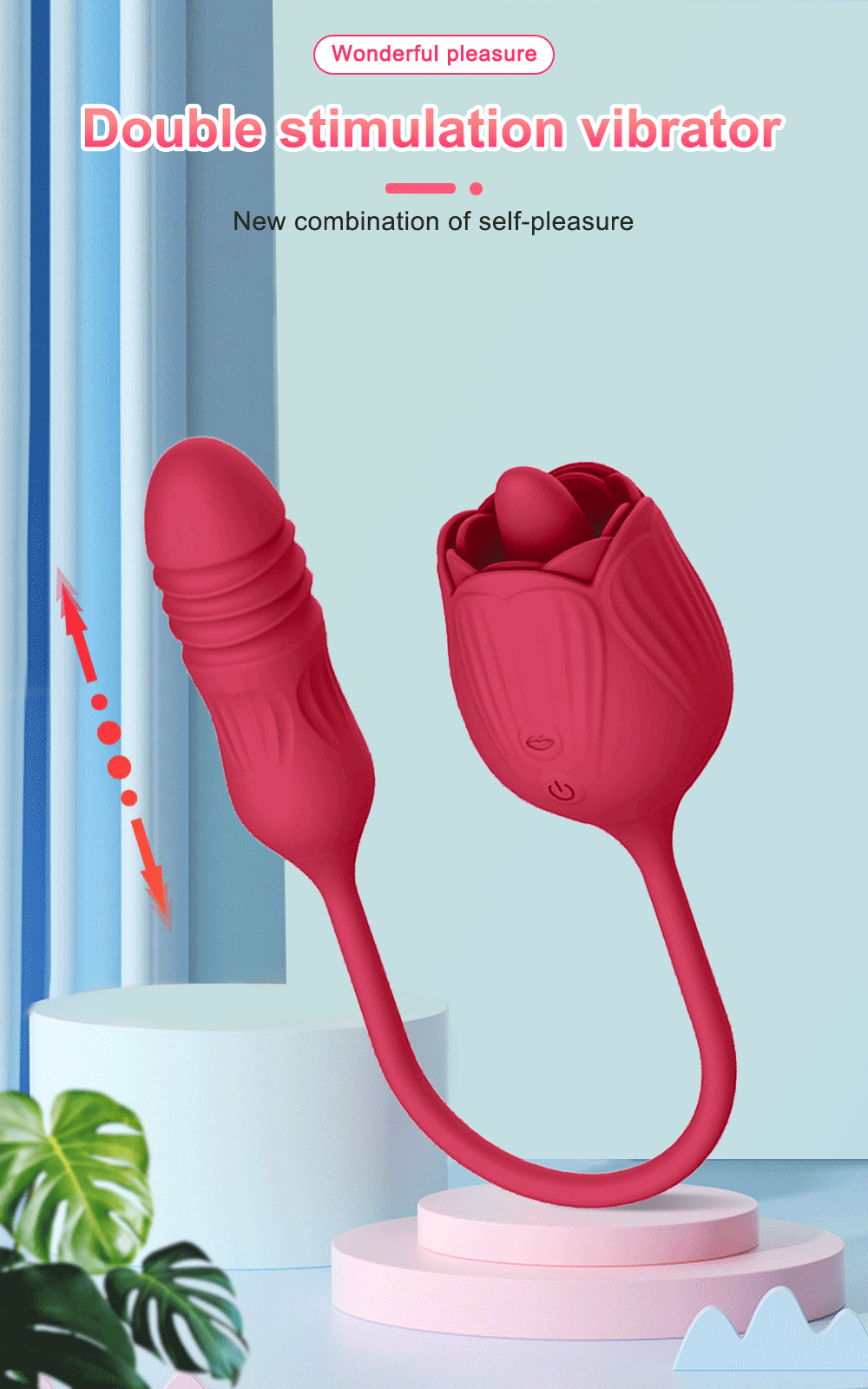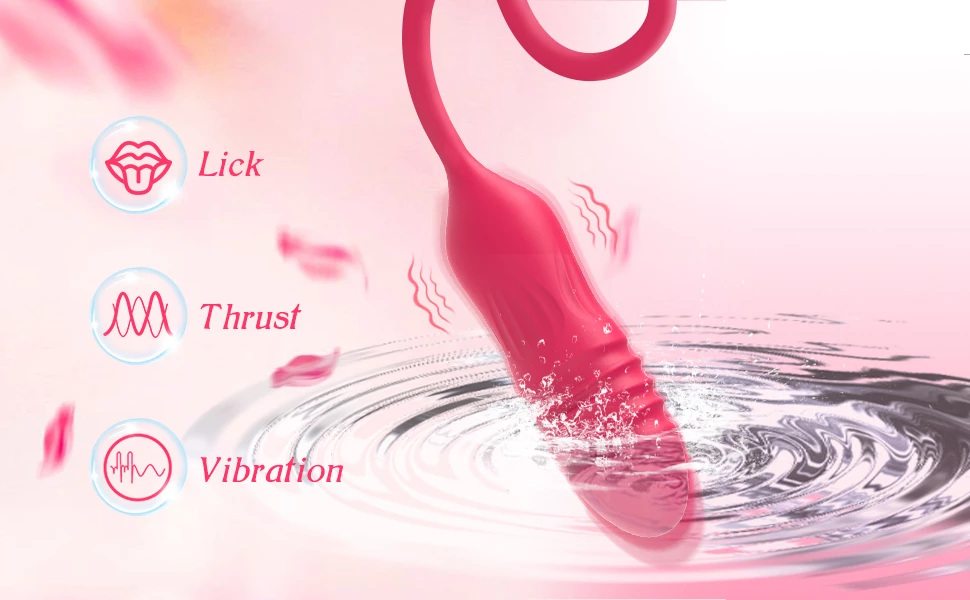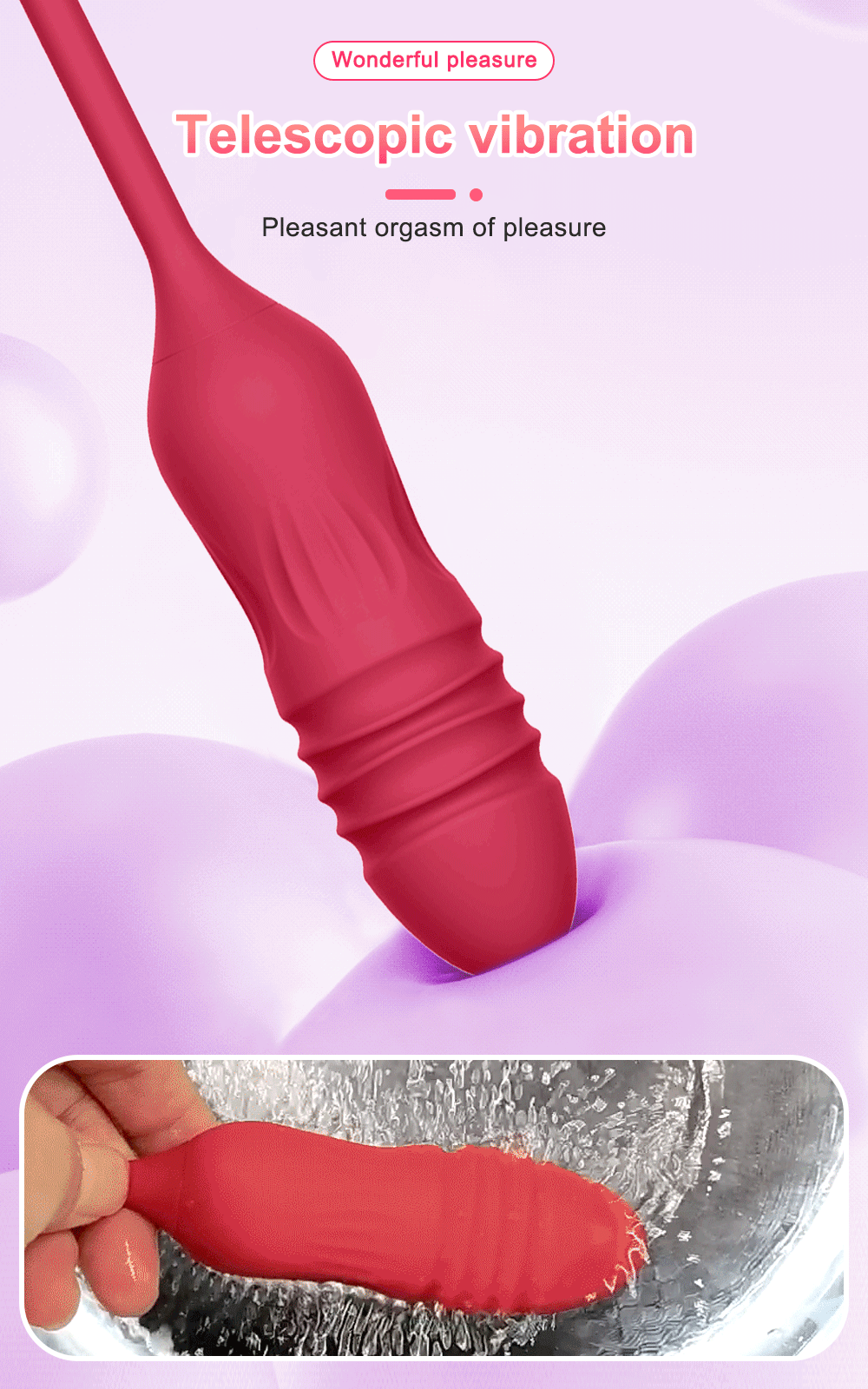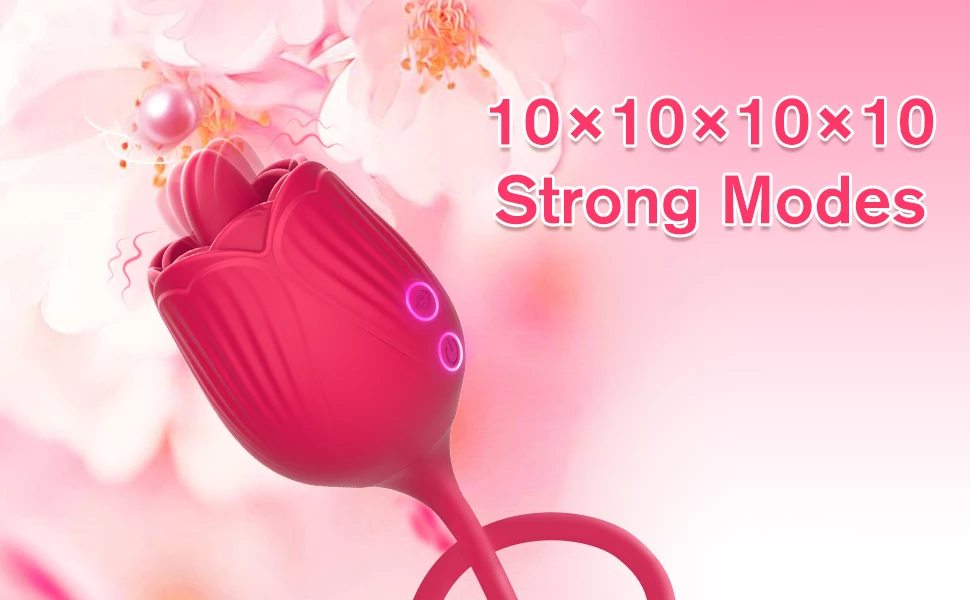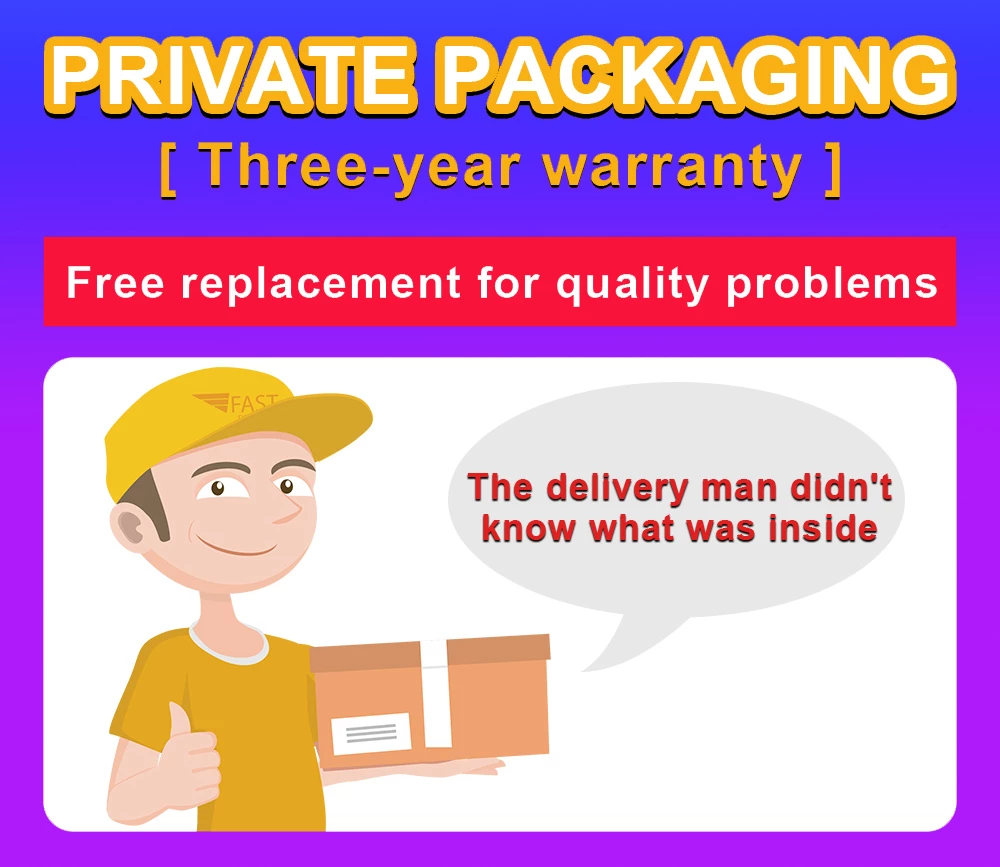 Rose Licker Vibrator Features:
• Waterproof – Take your pleasure in the bath or shower!
• Powerful – 10 speeds of vibration can deliver toe-curling pleasure.
• Multi-Speed – 10 different pulsation patterns offer variety for all tastes!
• Rechargeable – Save money on batteries by using this rechargeable vibrator!
• Accurately – easy to stimulate G Spot, deep stimulation, enjoy an incredible orgasm.
The Rose Licker Vibrator with G-Spot Dildo is a dual-stimulation vibrator that features a vibrator and dildo. The dildo features a mini tongue that moves back and forth in a realistic manner. The clitoris stimulator has a unique design that is curved to hit just the right spot.
This vibrator comes complete with ten speeds of vibration, as well as ten different pulsation patterns. It is made from nonporous silicone, so The rose can easily clean with soap and water or toy cleaner. The Rose Licker Vibrator is also waterproof so you can take it into the bath or shower for extra fun!
It has four powerful motors, each with ten different modes, ranging from gentle tentative, precise teasing, and wild possession.
The rose toy tongue licker makes you itchy and numb, and the butt plug provides the sensation of being satisfied from the sensitive part to the whole body.
Do you long for more exciting sex life?
The double-ended rose is upgraded based on the original rose, the flexible licking tongue instead of the Vacuum Bubbling Suction. With just one click, the flexible tongue licking generated by the interior mechanical vibration blows your body and soul. What followed was a trembling and exciting new feeling.
Note:
( 1 ) The product can not work when it is charged. Please unplug the charging cable and long-press the power button before use.
( 2 ) Please fully charge the item for the first time using it.
Operation Guide:
1. Long press on ON/OFF button for 2 seconds to get into standby mode
A short press on the ON/OFF button to start the first telescopic Mode, and one more press to start the next TelescopicMode. There are ten different Telescopic Modes
2. With the standby mode, short press on sucking button to start the first Sucking Mode, and one more press to start the next Sucking Mode. There are ten different SuckingModes
3. Please full charge before using this product. The indicator light flashes while it is being charged and stops flashing when it's fully charged.
Cleaning Tips
1. Please disinfect the product before using: clean with warm water and antibacterial soap, and wipe with a towel or soft cloth.
2. Please do not use massage oil, hand cream, detergent, petrol, or acetone as a lubricant.
3. Please clean the product ASAP after using it because there are
lots of secretions and lubricant residue, which will easily breed bacteria if not cleaned for a long time.
4. Wash with warm water and soap. I suggest adding detergent specialized for sexy toys, disinfectant, or 70%alcohol(long-term use of alcohol is not suggested because alcohol will corrode the appearance of the product so to shorten its life.
5. Drying: suggest wiping with a cotton cloth or high-quality tissue after washing and then naturally, other than exposure to the sunlight.
6. Please store dust-free and with no other material.